---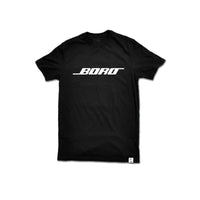 Boro Glass Blower T Shirt
Yes. Another parody shirt. You might say we have no original ideas. If so, fack off. No that's not nice. Seriously, we were asked to make this so here it is. Boro Glass Blower T Shirt. A parody of that one speaker company. Blah Blah Blah.
This Boro Glass Blower T Shirt has minimal shrinkage and is a great classic fit. Printed in the USA.
5.9 oz 50/50 Cotton Polyester Jet Black T-Shirt in Adult Unisex sizes with Long-Lasting Vinyl Transfer Print. *Hem tag on bottom is not present on actual shirt.

Evergreen Kings™ and its items listed are not affiliated with or endorsed by any celebrities or public figures, are not associated with any existing intellectual property or trademark, and no infringement is intended and no endorsement is implied. All designs posted are believed to be posted with Evergreen Kings™ rights according to the U.S. Copyright Fair Use Act. All rights reserved. Evergreen Kings™
Customer Reviews
Awesome T-Shirt
Great quality! Love it!